Reusable Dip Hip Pads Self Adhesive
Define your hips and smooths your butt for a more enhanced, sleek and fuller look with our Reusable Dip Hip Pads Self Adhesive. Minimizes bumps, hip dips and bulges to a more shapely curve and experience full, shapely hips with realistic look, feel and movement. 
Comfortable to wear any time, our hip pads are made of polyester & sponge material, soft and lightweight, breathable, resilient and cushioning. Perfectly fits close to your hip, add hip dimension. They are reusable, easy to care for and washable.
Size Reference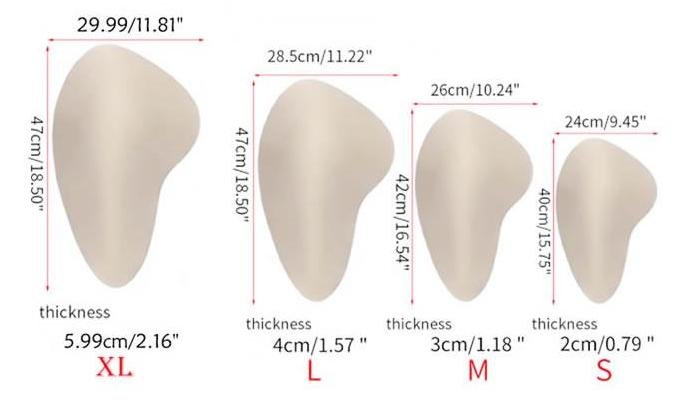 Note: Large size adds 4 inches to hip measurement; 18.5" long x 11.41" wide x 0.98" thickness: 0.51 pounds per set.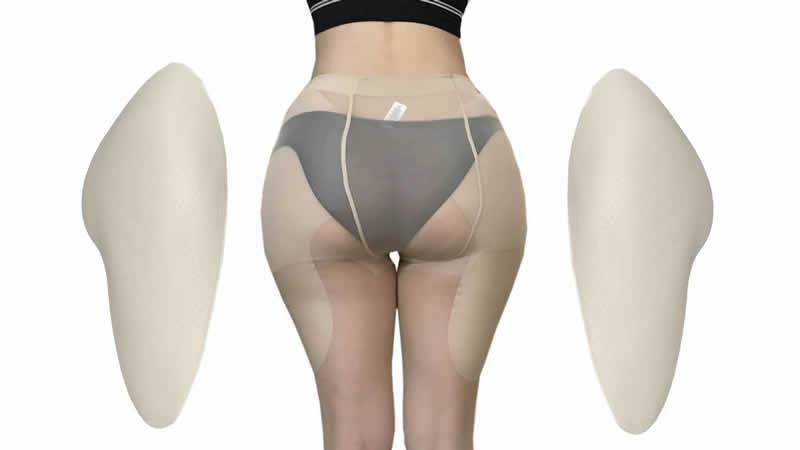 Specially designed to give the natural look and softness of real buttocks. Our Reusable Dip Hip Pads Self Adhesive tightens your bottom, lifts butt and hides your dip hips. Makes your curve more charming and sexy.